Kleocco® Light Up Casual Men's Shoes(Model 046)

Type: Spandex Upper, LED Light Up, EVA + Mesh Fabric Insole, TPR Out-sole, for Men

28.22 Oz. Designed for fashion men, stylish and personalized.
Made from high elastic and high density spandex material upper for superior softness.
Toe cap and counter are made of suede, look special.
Switch instruction - Hidden switch by the charging port, with each press to change to different light mode.
Press the switch for 12 times or keep pressing for 3 seconds to turn the light off.
Charge instruction - Charge like your cell phone with Micro USB charging cable. (USB charging cable are included).
Charging for 2 hours can provide 5 hours of lighting time.
Light Model - Each light up shoe has 7 static colors and 5 color changing modes.
(Static colors: Red, Green, Blue, Yellow, Sky Blue, Purple, White.)
TRP sole and EVA insole ,shake-proof, anti-heat, anti-moisture, anti-corrosion, non-slip, easy cleaning.
NOTE: Please do not place shoes in water and all other strong sports, or it will make damage to the light system.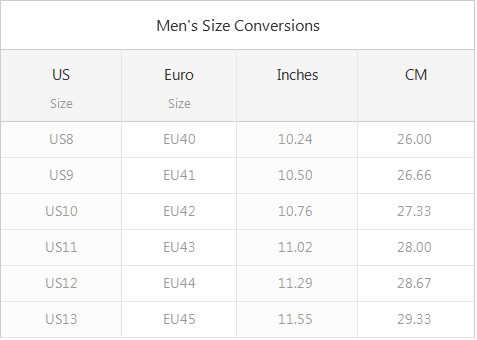 ">
Purchasing & Delivery
Before You Buy
All orders are subject to product availability. If an item in your order is unavailable, we will ship you the part of your order that is available. When that item becomes available, we will ship you the rest of your order. Shipping costs for your order are non-refundable and are based on the weight of the items you order and your location. The date of delivery for your order may vary due to carrier shipping practices, delivery location, method of delivery and the quantity of items ordered, and in addition your order may be delivered in separate shipments. Additional shipping charges may apply depending on your location and the size of your order. You are responsible for all taxes applicable to the delivery of your order, including sales tax, value added tax, custom duties and excise duties. If there is any damage to the items that you ordered on delivery, you must contact us within 5 days from receipt of your order.
Refund Information
Policy
If you are not 100% satisfied with your purchase, you can either return your order for a full refund or exchange it for something else. You can return or exchange your purchase for up to 30 days from the purchase date. Returned or exchanged products must be in the condition you received them and in the original box and/or packaging.
You may also be interested in the following product(s)